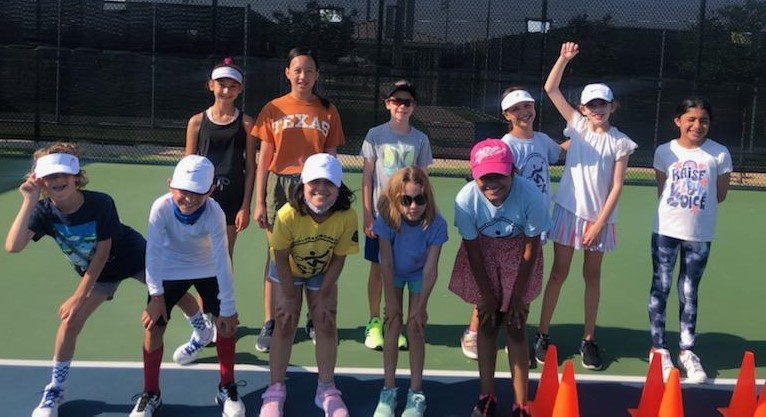 MOVING UP THROUGH LEVELS
Southlake Tennis Academy (STA) runs a comprehensive junior program for players 5-18 years old. The program uses the principles from Evolve9, a leading junior program used at John McEnroe's Academy and other leading programs throughout the world. We focus on getting kids to play right from the beginning. Players are taught how to play points and games. Skills focus on controlling and directing the ball to help win points. Coaches work on developing the athletic skills, court movement, and basic tennis technique to help in match play at each level.
Each age group has multiple levels, so players can advance at their own pace.  Each level has a set of skills that need to be mastered in order to move up to the next stage of development.  Classes focus on athletic development and technical instruction as coaches work on skill acquisition.  All these skills are reviewed each session by our coaching staff. A parent meeting will be held at the beginning and end of each session to discuss class objectives. You will receive a written evaluation at the end of the session.